On the weekend of 6. and 7. March, the first and only (due to Covid-19 restrictions) competitions of the national series "Helvetia Nordic Trophy" took place in the Swisscom Nordic Arena this winter. At the same time, we were able to crown the Swiss champions in the junior and U16 categories.
The ski jumping competitions took place on Saturday morning in beautiful weather. More than half of the participating athletes also competed in the evening in the cross-country race, where the first Swiss championship medals were awarded. On Sunday, the fights for the ski jumping medals took place. The rankings can be seen further down on this page.
Due to the current regulations, all competitions took place under exclusion of the public. We would like to thank all athletes for exciting competitions and congratulate all participants on their achievements.
Rankings
Impressions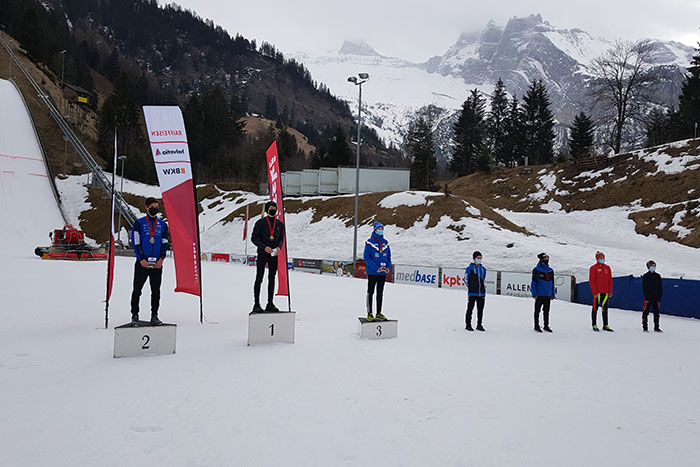 Photos: Swisscom Nordic Arena und Daniel Sieber